A Class Cleaning Services in Offaly
Experts At Cleaning Roofs, Driveway Cleaning, Tarmac Sealing and Algae Removal in Offaly
GET A FREE ESTIMATE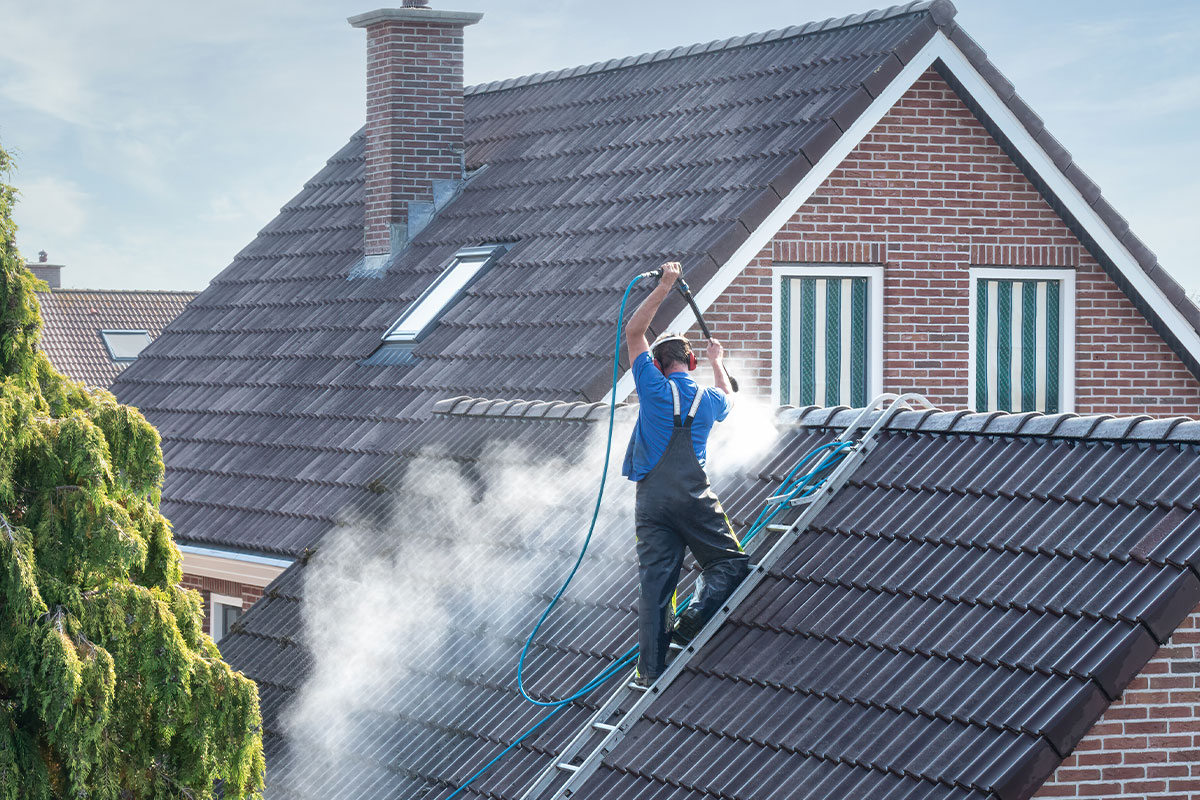 A Class Cleaning Services provide a high-quality cleaning and restoration service throughout County Offaly. Their cleaning services include roof washing, exterior cleaning walling, power washing driveways and restoring old patio areas.
They have their own trained and professional team, which guarantees a high-quality job every time. Each member of A Class Cleaning is covered by public liability and is safe pass certified to work on any residential or industrial buildings in Offaly.
Learn about their roof washing services in Offaly, driveway cleaning in Offaly or patio cleaning services in Offaly.
Their roofing restoration services include cleaning down old roofs, removing moss and algae, treating roofs and cleaning out guttering systems in Offaly.
Their service area for County Offaly includes Banagher, Ferbane, Tullamore, Rhode, Edenderry, Geashill, Shinrone, Clonony, Kilcormac and other nearby areas.
For every roof cleaning project, they assess the roof and the material of the tiles and from their 20+ years of experience, they will let you know which method of cleaning is most suitable for your roof and why.
One of the most common problems affecting your house in Dublin is red algae which occur on pebble dashed and rendered walling. You can often see the effects of red algae on gable ends on houses where the algae thrive from the lack of sun.
On top of their power washing and soft washing services, they provide a roof painting and exterior walling painting service, which can be undertaken directly after cleaning the surface.
If you have had your driveway cleaned off, they recommend having your driveway sealed using either a stone impregnator or tarmac sealer to restore the driveway's colour and elasticity.
In Offaly, you can call the A Class Cleaning Service team on 087 397 7287 to get a free estimate for cleaning your roof, walling, driveway, or patio in Offaly.
Schedule Your Offaly Quote Today!
There is no reason to wait - get a FREE ESTIMATE for your Offaly home quickly at no cost to you.
SCHEDULE A FREE QUOTE
Unbeatable value on cleaning and renovation services in and around Offaly

Our Cleaning Services In and Around The Offaly Region:
When you need a cleaning and renovation service near you in Offaly, our cleaners can help. Fully insured, all work covered by a writtten guarantee.
Great job cleaning our roof. Quick job and a fair price. Removed all the moss from the roof and cleared out our gutters as well.
Susan Hall
Top quality job. Used their services to power wash the house and paths. Professional job and would recommend.
Ann Dunne
Called A Class Cleaning Services and literally within hours they had the job completed for me at a very reasonable price. Couldn't fault them.
Sean Lynch
Our Services Near Offaly
We service all the nearby areas area which includes Banagher, Ferbane, Tullamore, Rhode, Edenderry, Geashill, Shinrone, Clonony, Kilcormac and more..