About
A Class Cleaning Services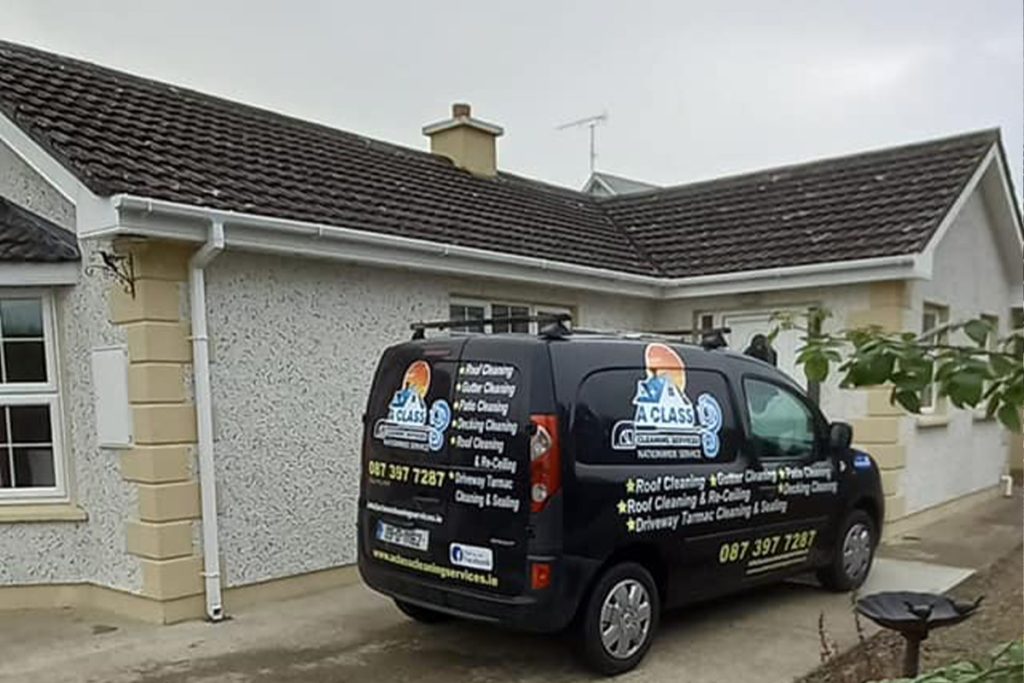 A Class Cleaning Services are contractors that serve a wide region of Ireland. Over 20 years of experience in cleaning the exterior of houses and industrial buildings.
They provide a complete exterior cleaning service which includes roof cleaning and painting, driveway cleaning and patio cleaning.
Covered by full public liability and safe pass certified, you can rely on the A Class Cleaning team to get the work done safely, efficiently and at very competitive pricing.
No 3rd party contractors are used which ensures the work is always done by their own trained team. This guarantees a long lasting and correctly completed project every single time.
To learn more about their service areas, visit:
Get in touch today to schedule a free visit by filling out the contact form on the contact page or calling A Class Cleaning Services direct on 087 397 7287.