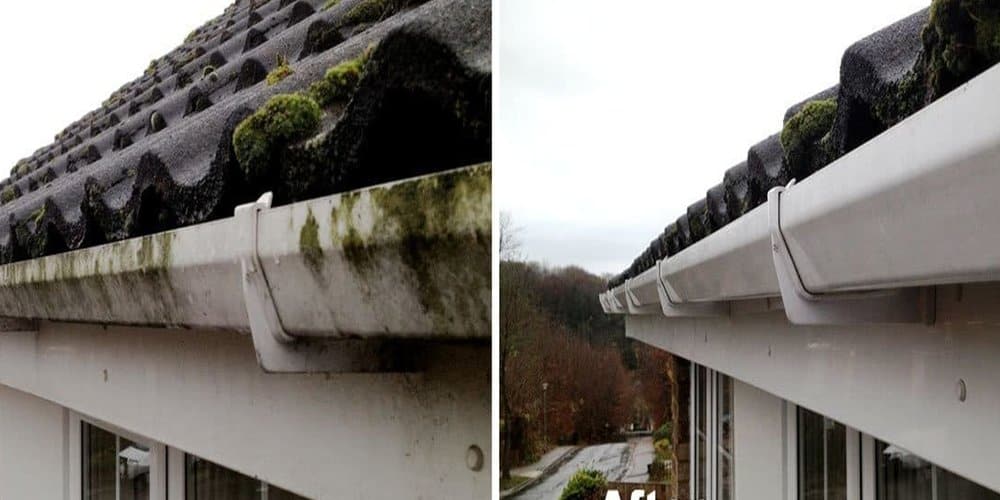 Gutter Cleaning Services in Westmeath
As professional gutter cleaning contractors in Westmeath, We will provide an effective gutter cleaning service to ensure your guttering works properly at home. Do not let moss and weeds grow through your gutters, leading to water stagnation and damage to your roof. Free estimates.
CLICK TO GET A FREE QUOTE
We Provide Free No Obligation Estimates For Roofs and Exterior Walls in Westmeath
Every member of A Class Cleaning Services is trained to work to the highest of standards covered by full public liability. Unbeatable value for cleaning roofs in Westmeath.
Gutters, Soffits and Fascia Cleaning in Westmeath
Our gutter cleaning solutions in Westmeath provide a comprehensive service for unblocking your gutters, power washing them and leaving them looking like new! This includes the back boarding, soffits and fascia to ensure you a clean and fully functioning gutter system.
No job too large or small for our cleaning team with options for not only cleaning the gutters but also providing a comprehensive roof cleaning service in Westmeath as well.
The benefits of choosing us for gutter cleaning in Westmeath:
Eliminate the risk of damage to your property which results in costly repairs.
Maintain the integrity of your property's guttering system.
Avoid nasty pest infestations around your place.
Significant reduce mould growth and rotting wood.
Effective protection of the roof against leakages.
Unbeatable prices
This gutter cleaning service in Westmeath comes with many advantages!
This is a professional gutter cleaning services with a one-month guarantee.
Time-saving and reliable.
We have our machinery, including a cherry picker, so no need for scaffolding.
Our gutter service is guaranteed, so if you notice that your gutters don't function properly after the service, call A Class Cleaning Services as soon as possible for a free re-clean.
Our team works hard and professionally to ensure 100% customer satisfaction on all our gutter washing and cleaning projects in Westmeath. We can supply our own water and can dispose of all the rubbish which means we can just get on and get it done without any stress to you.
Small problems can often lead to bigger ones if not caught in time, so by getting your gutters cleaned regularly, you can keep ahead of any problems and nip them in the bud before they progress to something more serious.
A Class Cleaning Services in Westmeath offer a comprehensive gutter cleaning service in Westmeath, our team of professionals has cleaned all types of gutters, including uPVC, galvanise and cast iron. We service a wide area around County Westmeath, including Mullingar, Athlone, Kinnegad and more. Providing free quotes and callouts to assess your cleaning requirements. We would love to help.
Schedule Your Free Westmeath Quote Today!
There is no reason to wait - get a roof cleaning estimate for your home in Westmeath quickly at no cost to you.
SCHEDULE A FREE CLEANING QUOTE
OR CALL OUR TEAM ON 087 397 7287
We Service All The Westmeath Area Including Nearby Towns
We provide a roof cleaning and exterior house cleaning service for Westmeath
A Class Cleaning Services team can provide multiple references from previous cleaning work in Westmeath, No job too large or too small with all work fully guaranteed.
Gutter Cleaning
Soffit Cleaning
Fascia Cleaning
Gutter Repairs
Our Customer Reviews
Great job cleaning our roof. Quick job and a fair price. Removed all the moss from the roof and cleared out our gutters as well.
Susan Hall
Top quality job. Used their services to power wash the house and paths. Professional job and would recommend.
Ann Dunne
Called A Class Cleaning Services and literally within hours they had the job completed for me at a very reasonable price. Couldn't fault them.
Sean Lynch