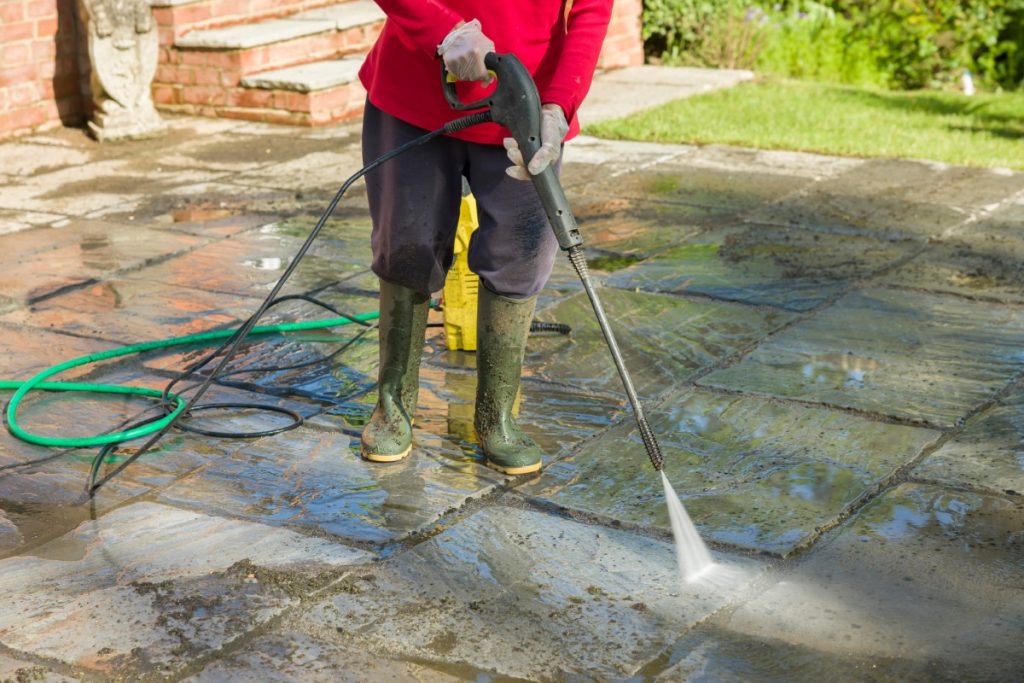 Patio Cleaning Service in Westmeath
Experts At Cleaning Patio Areas, Concrete Slabbing, Sandstone Slabs, Garden Paving and More Throughout Westmeath
CLICK TO GET A FREE QUOTE
We Provide Free No Obligation Estimates For Cleaning Patios and Garden Areas in Westmeath
Every member of A Class Cleaning Services is trained to work to the highest of standards covered by full public liability. Unbeatable value for patio cleaning in Westmeath.
Experts at Power Washing Patios and Garden Areas in Westmeath
If your old patio is looking worn down, why not call the patio cleaning team at A Class Cleaning Services in Westmeath.
We provide patio cleaning services ranging from power washing down concrete slabbing to soft washing natural stone and granite stone patios.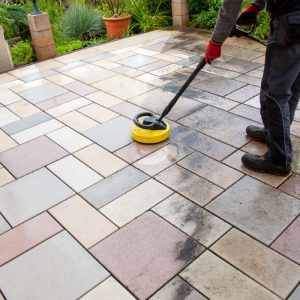 Moss and algae are safely removed using our treatment system, which ensures a long lasting effect against the regrowth of moss and algae on your patio.
If the patio has been worn down for a significant period or manufactured garden paving, we recommend having your patio sealed to protect it against further weather damage.
This will impregnate the concrete and not only restore colour but will also help to prevent further damage to your patio.
Patio Cleaning and Sealing in Westmeath
If your patio slabbing is a natural stone, it's incredible what a simple restoration can do to the patio area. We guarantee that once we have cleaned off your old natural stone and grouted it, it will look like a new patio fitted for you in Westmeath.
Along with patio renovation and cleaning services, we provide a driveway cleaning service in Westmeath and roof washing service in Westmeath as well.
For a free estimate on patio cleaning in Westmeath, call A Class Cleaning Services on 087 397 7287
Schedule Your Free Westmeath Quote Today!
There is no reason to wait - get a patio cleaning estimate for your home in Westmeath quickly at no cost to you.
SCHEDULE A FREE CLEANING QUOTE
OR CALL OUR TEAM ON 087 397 7287
We Service All The Westmeath Area Including Nearby Towns
We Clean Concrete Slabbing, Natural Stone and Garden Paving in Westmeath
A Class Cleaning Services team can provide multiple references from previous cleaning work in Westmeath, No job too large or too small with all work fully guaranteed.
Cleaning Patios Westmeath
Patio Slabbing
Cleaning Natural Stone
Sandstone Patios
Concrete Slabbing
Cleaning Garden paving
Powerwashing Westmeath
Our Customer Reviews
Great job cleaning our roof. Quick job and a fair price. Removed all the moss from the roof and cleared out our gutters as well.
Susan Hall
Top quality job. Used their services to power wash the house and paths. Professional job and would recommend.
Ann Dunne
Called A Class Cleaning Services and literally within hours they had the job completed for me at a very reasonable price. Couldn't fault them.
Sean Lynch